YOUR ETERNITY LOVE WILL ALWAYS BE REMEMBERED 
 The eternal rose that does not fade
An Eternity-Protected Rose is a gift that perpetually remembered your eternity love to her. A unique and special gift to darlings, family, companions. And furthermore use for engagement propositions, wedding commemorations, birthday events, commitment, Valentine's Day, Mother's Day, Christmas, and so forth.
Each rose is a real and unique rose in the world
One Of A Kind Rose- Each 24K gold rose is unique, addressing your extraordinary love, A exceptional method for saying " I love you " - It conveys your adoration and wonderful recollections in life to the end of time.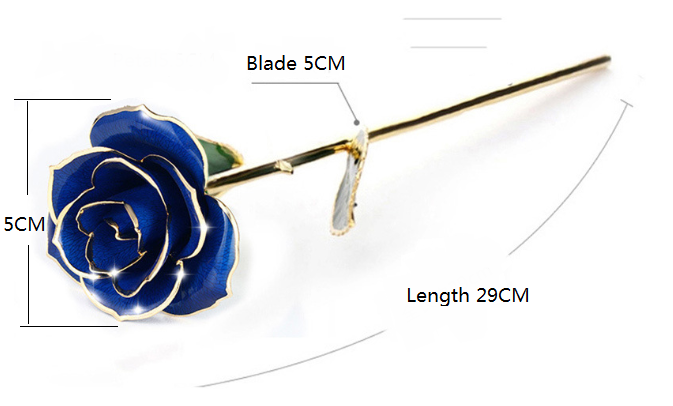 rose dipped in gold will never get old
24K Gold Dipped- each petal of the brilliant rose has a firm and delicate texture, showing excellent quality. the lines on the petal and leaves are plainly noticeable. the rose is protected with regular protein tar, the petals, leaves, and branches are gold-plated, let the rose everlastingly Living doesn't shrivel. 

Package Include:
1x Rose